MapInfo Professional v12.5: A little preview of the 64 bit version


| | |
| --- | --- |
| | The 64 bit release of MapInfo Professional is scheduled to come out in late October and will feature an all-new user interface! The final look is still being developed but here are few screen shots to give you a taste of what to expect... |

New user interface

The new ribbon based user interface makes MapInfo Professional easier to learn and use than ever before.




Tabbed, floating and dockable windows In the 64 bit version of MapInfo Professional you can arrange your windows on tabs, as floating windows and/or as dockable windows. Floating windows are not restricted to the MapInfo Professional window and can be moved on to secondary monitors!




All new Layout Designer

The all new Layout Designer makes preparing output easier than ever before. The Layout Designer appears in the 32 bit version as well. The difference here is the functionality is accessed via the ribbon control.




New Explorer window

Combines the capabilities of the Layer Control and Table List window. You can also hide and show windows - without closing them.




Galleries

Galleries are employed to improve the ease of finding and using functionality. For example, the screen shot below shows the Gallery for opening data in MapInfo Professional.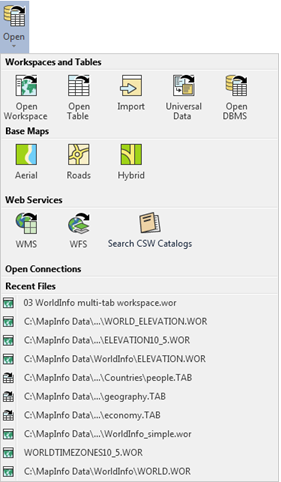 New Quick Access Toolbar

Right-click in your map windows to see a new Quick Access toolbar. This provides easy access to zoom and pan, selecting and label tools.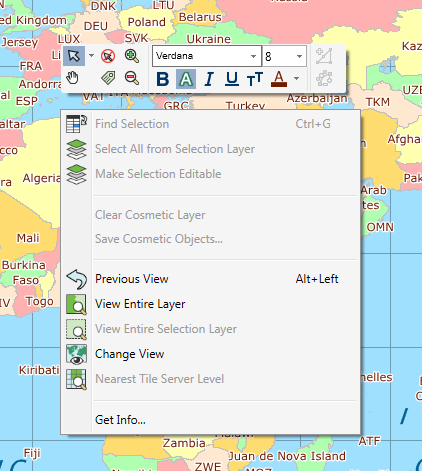 Want to learn more?

A recorded Web seminar that covers the 32 bit release of MapInfo Professional v12.5 and includes a demonstration of a preview version of the 64 bit release is available from our MapInfo YouTube channel. Click here to view.

Article by Tom Probert, Editor of "The MapInfo Professional" journal

When not writing articles for "The MapInfo Professional", Tom enjoys talking to MapInfo Professional users at conferences and events. When not working he likes to see movies with car chases, explosions and kung-fu fighting.