Version 11.5 just got better!

MapInfo Professional v11.5.1 maintenance release is available for download!

This release can be applied to all language versions of MapInfo Professional v11.5. It is a free download from our Web site. To obtain the patch click on Help > Check for Updates (or the equivalent command in localised versions).

New! Open Workspaces with Missing Tables

In MI Pro v11.5.1, you now have the option to skip missing tables when trying to open a workspace. This means that if you have moved, deleted or renamed a table it will still be possible to open the workspace without that table. In addition, if a table is inaccessible because you are not connected to your network, such as with an RDBMS table or if you are using the Bing mapping capabilities, you can still open the workspace.

How does it work?

When a table cannot be opened you will be prompted to search for the table. Note the new options to Skip orSkip All.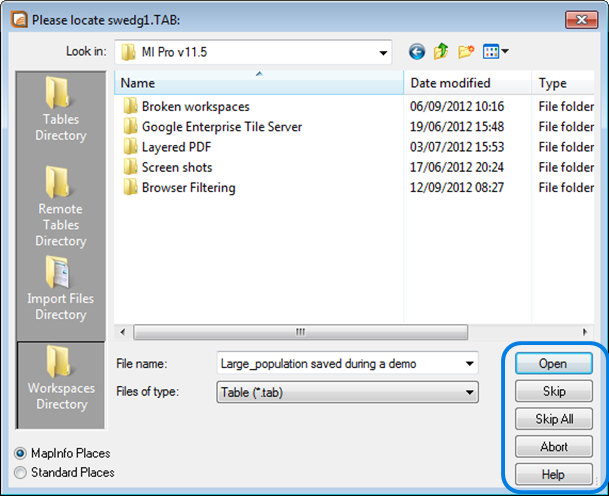 In addition to this, when the workspace has finished opening, a dialog box will appear that summarises all of the tables that were skipped. You can copy all of this information to the Clipboard (using the button on the top right hand side of the dialog box). You can also choose to save a workspace at this point.

Further Improvements to the Legend Designer - Sorting the elements within a frame!

When working with the Legend Frame Properties, you now have a whole new set of options for sorting the elements as well as choosing which should display within the Legend.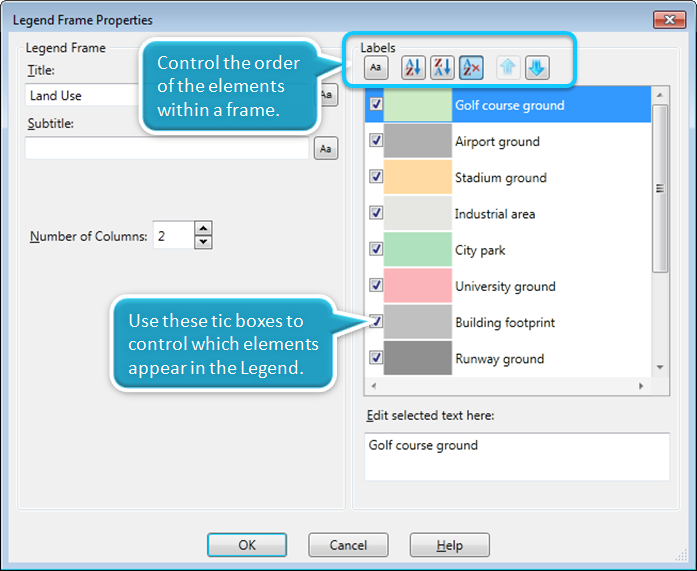 Article by Tom Probert, EMEA and India Product Marketing Manager

Do you have suggestions for MapInfo Professional?

Pitney Bowes Software (PBS) maintains a public Ideas Portal. If you have suggestions for MapInfo Professional, (and I know you do) then this is the place to log them. In addition, with this portal you can see the suggestions everyone else has written and vote for your favourites! You will also see responses from various people from PBS.

Click here to visit the portal!