Easy Tip! Make your maps look better with Enhanced Rendering!
| | |
| --- | --- |
| | Some MapInfo Professional users might not be aware of the enhanced rendering settings in MapInfo Professional. These settings can help to make your maps look better on screen and when printed. Read on if this is news to you too! |
In the Map menu, click on Options. The settings for turning on enhanced rendering are highlighted in the screen shot below. You can turn this setting on individual for text and labels, images and lines and borders.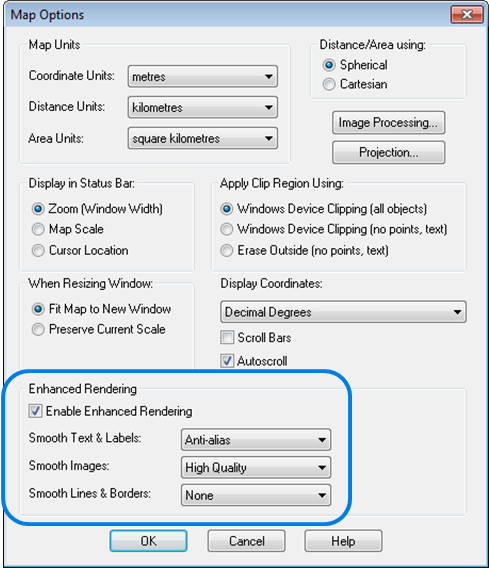 Here are examples comparing maps with and without the enhanced rendering settings.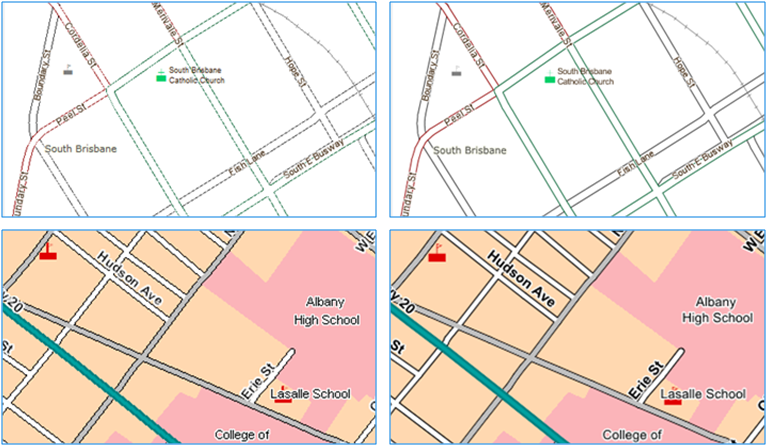 The screen shots on the left are with enhanced rendering turned off.

Enhanced rendering settings are also available for Layout windows. You can find these in the Layout Options dialog. In the Layout menu, click on Options.

What about default settings? (Options > Preferences)

You can turn the Enhanced Rendering settings on as a default setting. If you are happy that your system performs well with these settings and would like them on by default then you can the default behaviour. To do this click on Options > Preferences and choose the Styles button.

Article by Tom Probert, Editor of "The MapInfo Professional" journal

When not writing articles for "The MapInfo Professional", Tom enjoys talking to MapInfo Professional users at conferences and events. When not working he likes to see movies with car chases, explosions and kung-fu fighting.