Customise the User Interface in MapInfo Pro!

| | |
| --- | --- |
| | The 64 bit version 12.5 release is here! We gave a preview of the highlights in an article in the September issue. In this issue we have articles that get into some of the detail. Things are different now. |
The information in this article pertains to the 64 bit MapInfo Pro v12.5.

As we worked with customers on creating the new user interface for MapInfo Pro we had a lot of feedback about which commands and capabilities should appear on which of the ribbon tabs. We've worked hard to come up with a logical and efficient design but in matters of software user interfaces, one size never fits all!

The good news is that you, dear user, have control. And before we go on, it is worth mentioning, that all of this customisation is done through a user interface, no programming required.

Part One: The Quick Access Toolbar (QAT)

In other articles it has been pointed out that certain aspects of the new user interface behave in similar ways to other software applications, particularly Microsoft Office® applications. The ability to customise the user interface in MapInfo Pro is another example of this.

The Quick Access toolbar appears in the top left of the MapInfo Pro screen. By default it only has a few commands on it but you can change this to add whatever you will find useful.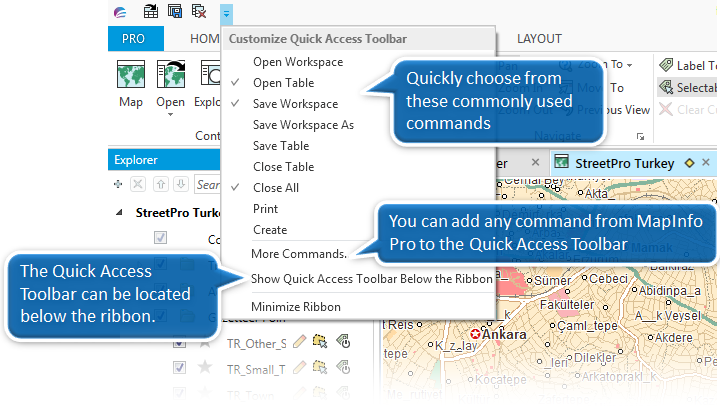 Clicking More Commands brings up an easy to use dialog box to add any MapInfo Pro command to the Quick Access Toolbar.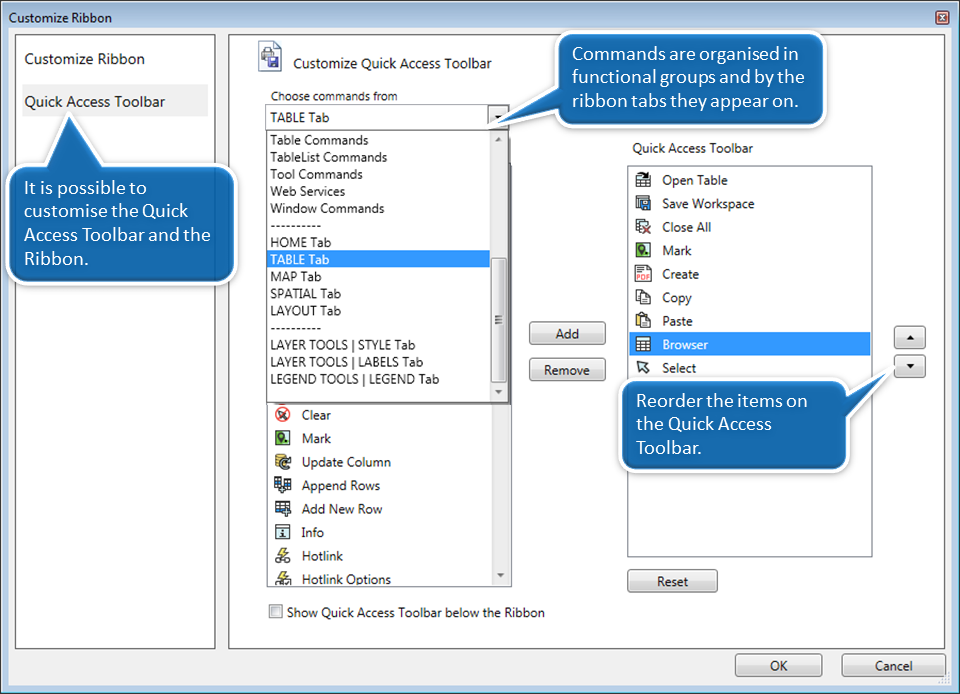 In the screen shot above, a number of additional commands have been added to the Quick Access Toolbar.

Part 2: Customising the Ribbon

MapInfo Pro also provides capabilities to customise the Ribbon. First, the following screen shot will introduce you to a bit of terminology.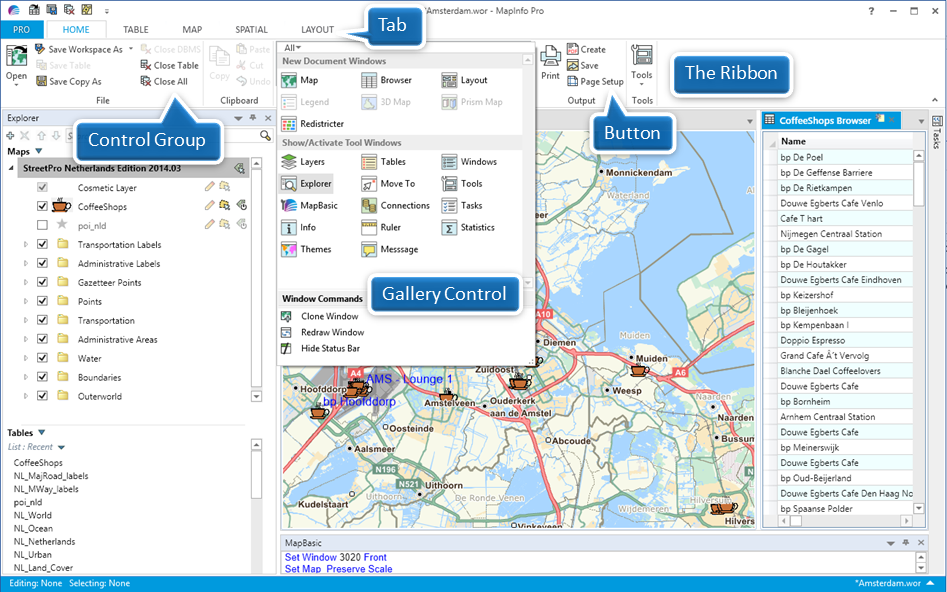 The map in the background is StreetPro Netherlands © TomTom BV.

Note that all commands are part of a group and all groups are part of a tab. With this in mind, the Ribbon can be customised in the following ways.

You can:
Add your own new custom tabs to the ribbon.
Create your own custom groups. These can be created on the standard tabs or on your own custom tabs.
Add any of the MapInfo Pro commands to your own custom groups. You cannot add commands to the standard groups. Also, it is not possible to change the standard gallery controls.
Rename the standard tabs and standard groups (and of course, your own custom groups). It is not possible to rename the existing commands. You can rename the commands you have added to your custom groups.
In the screen shot below a custom tab called "My Favorites" has been created. It has a number of commands in it.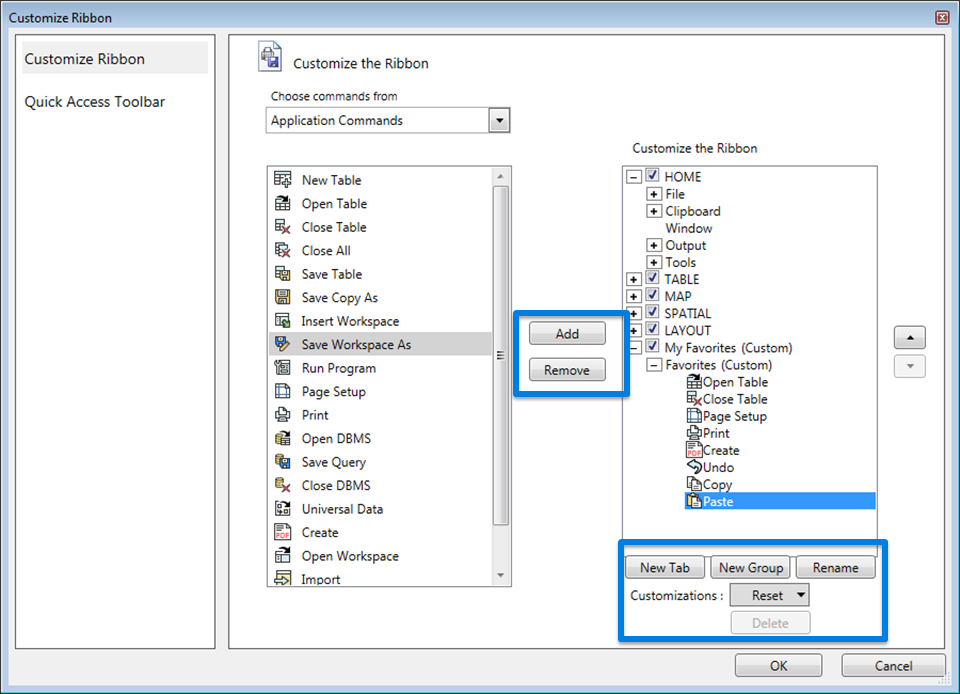 An example of a custom tab.

What about MapBasic? Can I create my own custom functionality?

MapBasic is better than ever in the 64 bit version. Access to the new user interface is provided through a .NET API and you can bring the full power of the MapBasic language and .NET to create your own custom functionality.

We will be providing lots of coverage on MapBasic, including information on how to migrate existing MapBasic applications to the 64 bit version. Hint, in some cases you don't have to change the application at all - many applications will run without requiring any alteration. In future articles we will provide more details on the MapBasic support in the 64 bit version.

Do you have questions?
Why not join our LinkedIn Group.
Feel free to post questions and I'm always happy to get suggestions for topics to appear in this journal.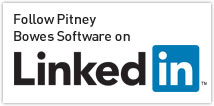 Article by Tom Probert, Editor of "The MapInfo Professional" journal

When not writing articles for "The MapInfo Professional", Tom enjoys talking to MapInfo Professional users at conferences and events. When not working he likes to see movies with car chases, explosions and kung-fu fighting.