Easy tip - Save Mouseclicks with the Table List window


A colleague of mine was recently at a user event and a few questions/suggestions came up. These were comments along the lines of being able to click a layer and do a select all, browse or see the table structure. My colleague mentioned the Table List window and many in the audience had not heard of it.





So, if you haven't heard of it, you are probably going to love this tip!
First, you need to know how to bring up the table list. This can be done either with the Table > Table List menu command or with the Table List button. See the screen shot below.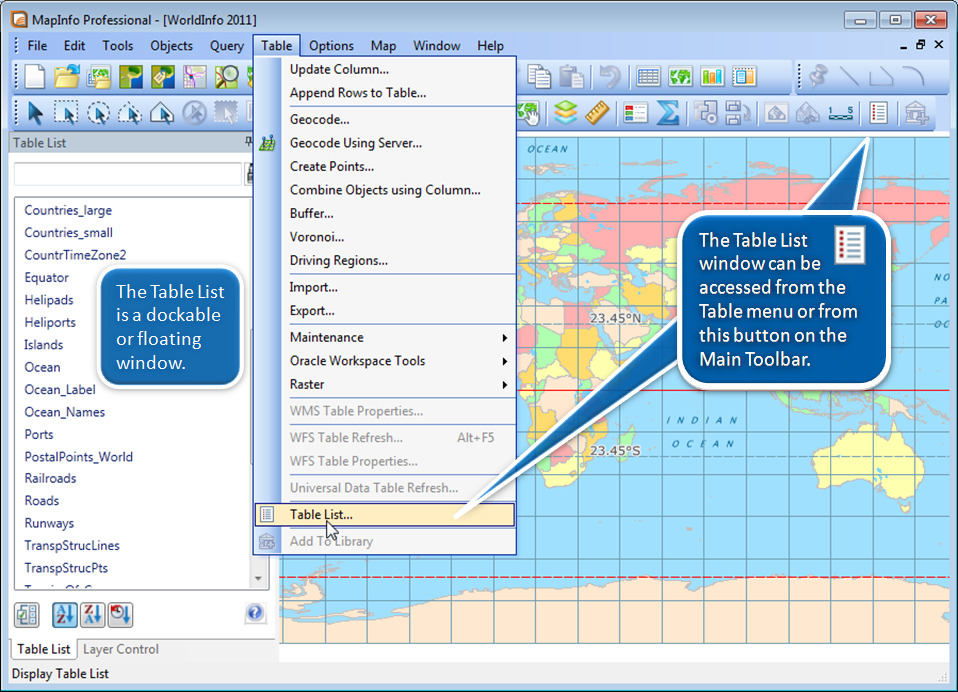 The Table list will appear, and as the name suggests, it will provide you with a list of the tables that are currently open. It does a lot more than this, though.

The following screen shot provides a good overview of the various capabilities of the Table List window.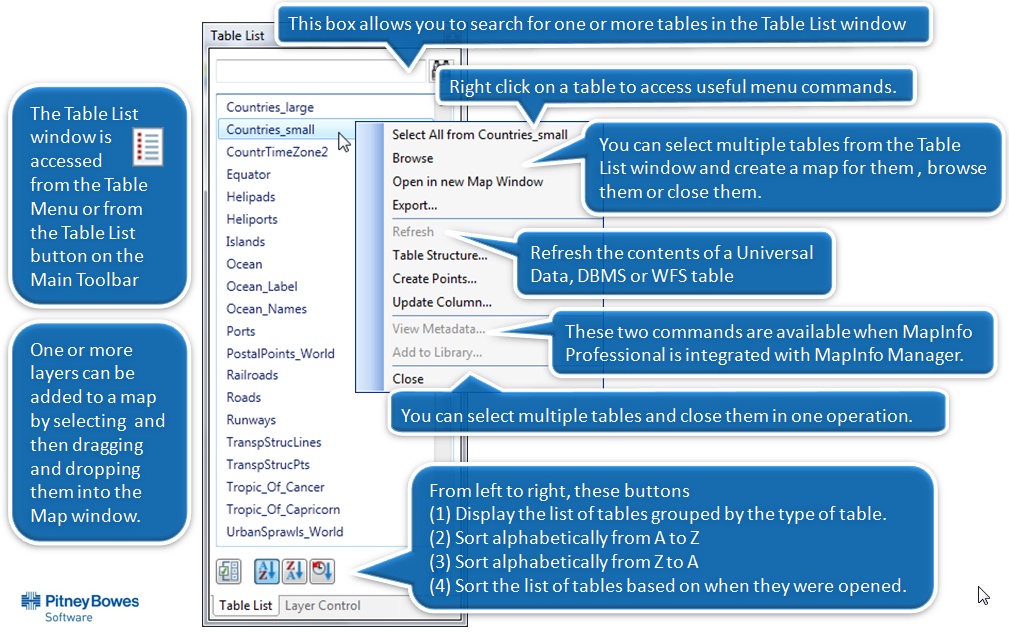 One of the key items to remember is that right-clicking on a Table brings up a menu with a number of useful commands in it.

We hope you find this tip useful!

By Tom Probert