Easy Tip! Set the default style for the Query>Find command

The default symbol used for the Query Find command (in most versions of MapInfo Professional) is a small grey star. This will work OK on some maps but on many others the symbol will not stand out very well.

Of course, whenever you execute the Find command you are given the choice of choosing what symbol to use. If you find you are constantly having to change this symbol, there is a better way - you can choose a default symbol.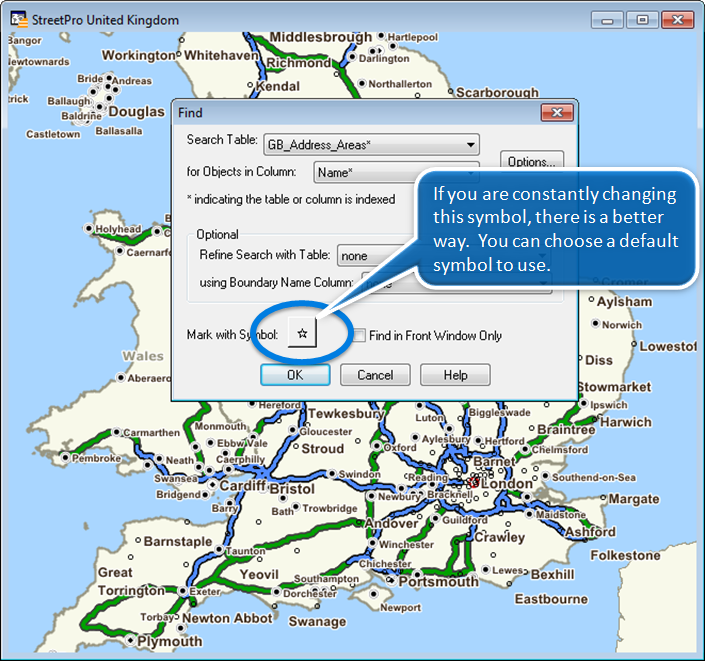 Map data is StreetPro United Kingdom © 2012 TomTom BV

Setting the default symbol to use with the Query > Find command

In the Options menu, click on Preferences...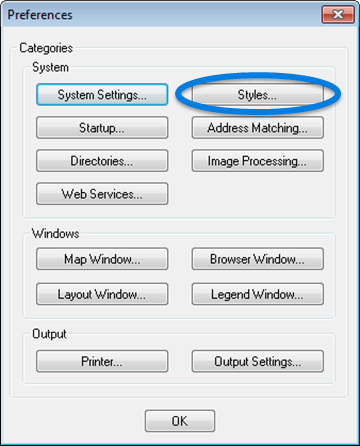 The Preferences dialog box displays. Click the Styles... button.




Use the Default Find Style box to choose a new symbol.

If you like the symbol used in the screen shot you will find it in the MapInfo Cartographic font. It is in grid position 6F. The symbol was set to bold and the colour is in grid position 1J.

New to MapInfo Professional? Did you know we have a whole series of video tutorials to help you learn more about using MapInfo Professional? You can find them here: http://go.pbinsight.com/learnMIPro

Article by Tom Probert, Editor of "The MapInfo Professional" journal

When not writing articles for "The MapInfo Professional", Tom enjoys talking to MapInfo Professional users at conferences and events. When not working he likes to see movies with car chases, explosions and kung-fu fighting.