MapInfo Professional Version 12.0: Improvements to the Legend Designer


In this issue we have covered a simple but very useful improvement to the Layout window (see the Easy Tip article). Next up are the improvements to the Legend Designer window.

If you are not familiar with the Legend Designer we introduced it in this article last year. Also, if you were using MapInfo Professional v11.5 but did not install the patch releases then you missed out on the ability to turn on and off the individual elements of the Legend window. This is also covered here.

Here is what has been introduced in MapInfo Professional v12.0.

Layer by layer control over the Legend swatches

Individualised control over the size of the legend samples. In previous versions of MapInfo Professional, all of the region or line style swatches (i.e. the sample that appears in the Legend) had to be the same size. This size was controlled in the Legend Window Preferences (Options menu). In MapInfo Professional v12.0 you can set different sizes for each layer.

Automatic "smart" word and column wrapping

When a Legend frame is resized, the text will wrap and the number of columns will change as needed.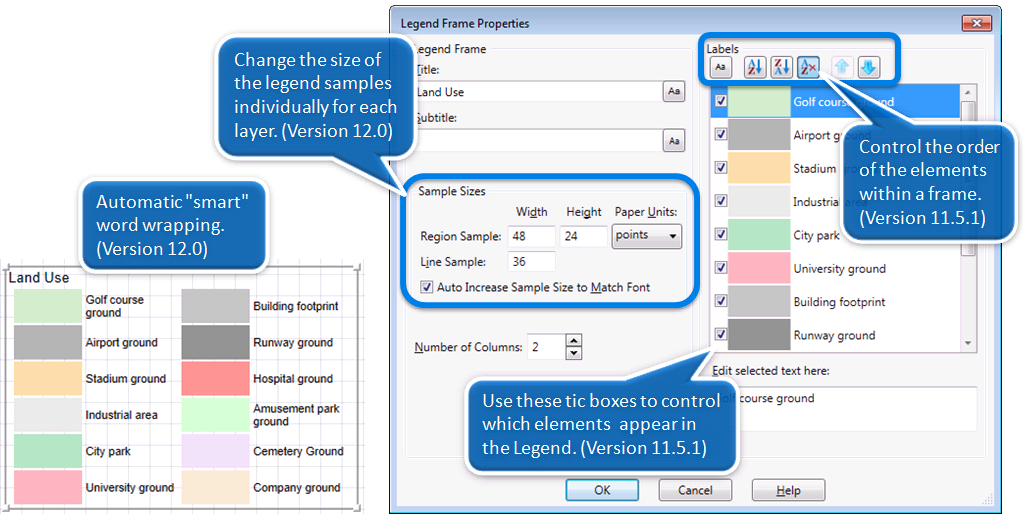 Add your own free form text to your Legends

In MapInfo Professional v12.0 it is now possible to add your own free form text, such as titles, sub titles, footers, copyright statements, etc. to your Legend windows.

To do this, use the Add Text Frame command from the Legend Designer menu.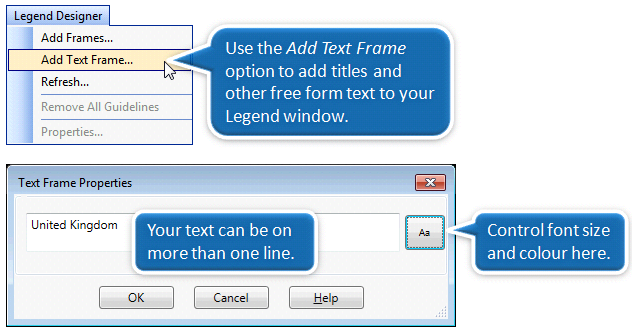 Here is an example of a Legend that has taken advantage of these new capabilities.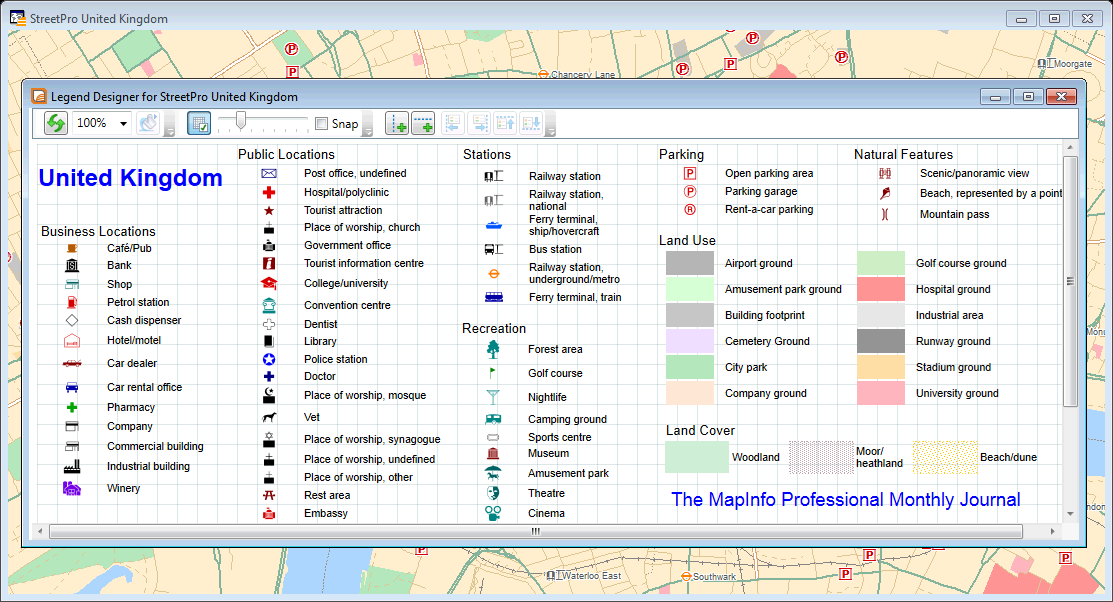 Don't have MapInfo Professional v12.0?





Click

here

for the 30 day free trial download.



Article by Tom Probert, Editor of "The MapInfo Professional" journal

When not writing articles for "The MapInfo Professional", Tom enjoys talking to MapInfo Professional users at conferences and events. When not working he likes to see movies with car chases, explosions and kung-fu fighting.